The federal government has insisted that culprits in the $2billion shady arms deal will not be entitled to any plea bargain.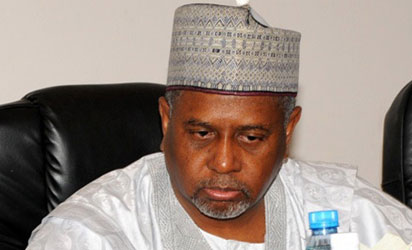 Former National Security Adviser, Dasuki Sambo
According to the Nigerian Federal Government, there would be no need for any plea bargain for those involved in the arms deal scam.
FG said it's committed to recovering all the monies stolen by those involved in the now popular scam.
According to the Attorney General of the Federation and Minister of Justice, Mr. Abubakar Malami, (SAN), those implicated by the arms probe and other scams, that have cost the nation hundreds of billions of Naira, would be made to cough out the money and still pay the price for breaching public trust.
"Let me just make it clear to all that under the present administration, it is no longer business-as-usual. As at today, a lot of measures are being put in place to recover the loot which a few privileged Nigerians stole and stashed away.
"It is an article of obligation under the law of the Federal Government of Nigeria to convict the looters and recover the amount traced to each of them to show the disdain that this government has for corruption and to serve as a warning signal that nobody is authorized to steal the commonwealth of Nigerians under any guise," Malami said.
The minister said this on the heels of reports that some top politicians are willing to refund over N650 million which they claimed to have collected from the former National Security Adviser, Col. Sambo Dasuki, for campaign purposes, Vanguard reports.
According to a media report on Sunday, December 20, the top politicians, who had acknowledged collecting the money for the mobilization of their supporters in the six geo-political zones of the country, were making moves to quietly return the money to the government.
When News Breaks Out, We Break In. (The 2014 Bloggies Finalist)